I had planned on taking some outfit photos but the last couple of days it has been raining nearly non-stop and I'm not in the mood to brave the cold either. Instead I have been doing alot of thrifting and these are just some of the things I bought for myself and Princess.
Red pussy bow and white blouses for me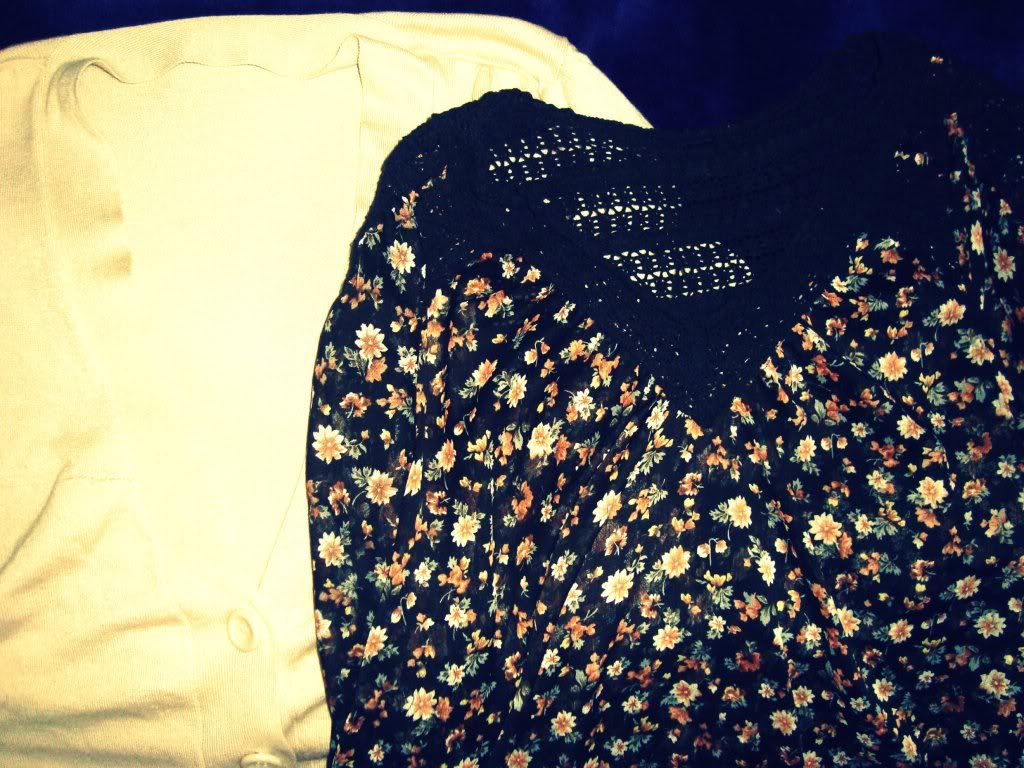 Nude cardigan and sheer floral tunic for me
Pink and grey floral dress for me




Denim jacket and skirt for Princess
Yellow winter coat and black/red checkered bib dress for Princess
My favourites are the checkered bib dress and yellow coat I bought for Princess. The yellow coat came with a matching bonnet and mittens but I didn't take photos of those. Both of the items I got from The Gypsy Fair which now has an awesome retro and vintage clothing stall.
Have you found anything great when out thrifting recently?